Resilient, confident children have inner strength, they believe in themselves, are confident in their abilities, determined, bold, gutsy and courageous. They know who they are and are proud of it. Resilient, confident children love life, engage easily with others and reach for their dreams. They are excited to try and experience new things. Resilient children have empathy and compassion for others. They are not afraid to be the authentic version of who they truly are.
You can See it in Their Eyes
---
You can Feel it in Their Energy
---
You can See it in Their Body Language
---
You can See it on Their Faces
---
Why are some children naturally resilient and confident but others find this difficult? What is happening inside the child that is blocking their ability to be resilient? What holds them back from being the full power of who they are?
7 Ways to Raise Resilient, Confident Children, that are Primed for Success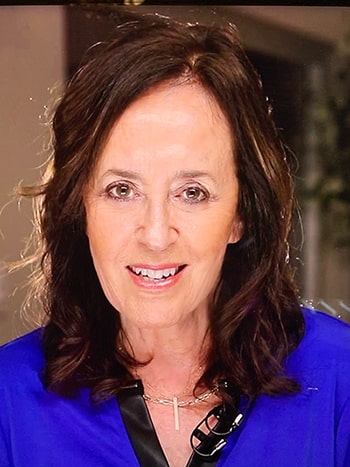 Hello Folks I decided to create this comprehensive video course for parents because one of the first questions most parents ask me when they visit with me is, 'Dr Sandy, how do I help my child become more emotionally resilient and confident?' They tell me, 'My child doesn't have much self-confidence and self-esteem and it breaks my heart to see how difficult it makes life for him/her.'
If you have read my story, you know that I struggled with my own emotional resilience and confidence for a large part of my life. So, I know how these children feel – which is why I want to do everything I can, to teach parents how to ignite their children's resilient, confident self.
Over the years I have discovered that parents think they can encourage, motivate or even push the child to become more resilient, to try new things, to make friends, to reach for audacious goals and to be proud of who they are.  I can understand why Moms and Dads would think they can use words to talk the child into becoming more resilient – but this does not work.  I know parents do this with love and the best intentions, but unfortunately it has the opposite effect, because it is based on a lack of understanding about what 'resilience' and 'confidence' really are, why their child struggles with it and what they need to do differently to activate this.
7 Ways to Raise Resilient, Confident Children, that are Primed for Success
---
In this video course you will:
Gain a whole new understanding of what resilience and confidence really are.
You will discover why your child struggles with this.
You will learn about 7 ways to ignite your child's natural resilience and confidence
You will learn how to change your children's negative beliefs into positive ones
You will learn how to shift their feelings of inadequacy into feelings of confidence
And you will heave a huge sigh of relief, knowing that it can be done, and that you now know how to do it!
Note that the video course is applicable to parents with children of all ages.
It is never too early – or too late - to build resilience and confidence in our children!
Praise for Dr. Sandy Gluckman's Work
---
We were at the end of our rope, but with Dr. Sandy's tools we have seen a transformation in our son that we could not have imagined. He is now so much more agreeable, calmer, sweet and loving. It feels as though a cloud has been lifted from him. He is also much more confidant and his self-esteem is building.
I want to tell you again how impressed I am at the truly holistic way you are addressing the learning and behavior challenges in my daughter. The changes in her, in a short time, are remarkable. My wish is that all the parents out there will follow your wisdom – they have so much to gain.
Dr. Sandy, I get so much out of my sessions with you and from the support group. And thank you for the most amazing attitude shift that allowed me to give myself freedom to drop whatever expectations I though I needed to place on my boys. Now I just allow myself to focus on each of their individual needs and talents and enjoy how precious they are! I appreciate you so much Dr. Sandy!
We can't thank you enough. Our lives and our family are changed forever. Last night we received the sweetest note from our son. He hasn't said these types of things in two years and certainly hasn't written them. It's an indication he feels safe again, heard, and cared for. We are so grateful.
Your teacher education workshop reached deep into my soul. The information and tools you shared with us changed everything I used to think about what it meant to be a great parent and teacher. Your workshop was a wake-up call for me and you gave me so much hope.
Listen as these people discuss their experiences at one of Dr. Sandy's life-changing events
---